Entry for the competition "UR Housing Renovation." ("UR" is the national Housing Authority.) Brief was to renovate a 46 years old five-story housing block consist of ten 46sqm units, strictly following the current building laws and regulations. By analyzing the situation, 3 major issues were set to develop the proposal.
1. A case model to update the remaining 760,000 housing stocks all over Japan that belongs to UR.
2. To reconsider the meaning of 46sqm.
3. To optimize the hidden potentials of the existing fabric.
When we consider 46sqm with 80,000yen(640GBP)/month rent, the target will no more be the family users but the young couples or even singles. The existing rooms were very small, worn and out of date. However each room had good natural light conditions that will be a strong feature to draw attentions of the targeted young.
External terrace was introduced to make the most of  this daylight and to create the sense of continuity between inside and outside, which will also make the rooms feel more spacious. This terrace is at the same time used to solve the technical issues of placing the ventilation extracts and wastewater outlets. The existing balcony will be removed to emphasize the rhythm of square cut openings and this rhythm will continue to the external landscape design.
We believe the strategy developed has good future potentials and can be applied to other similar renovations.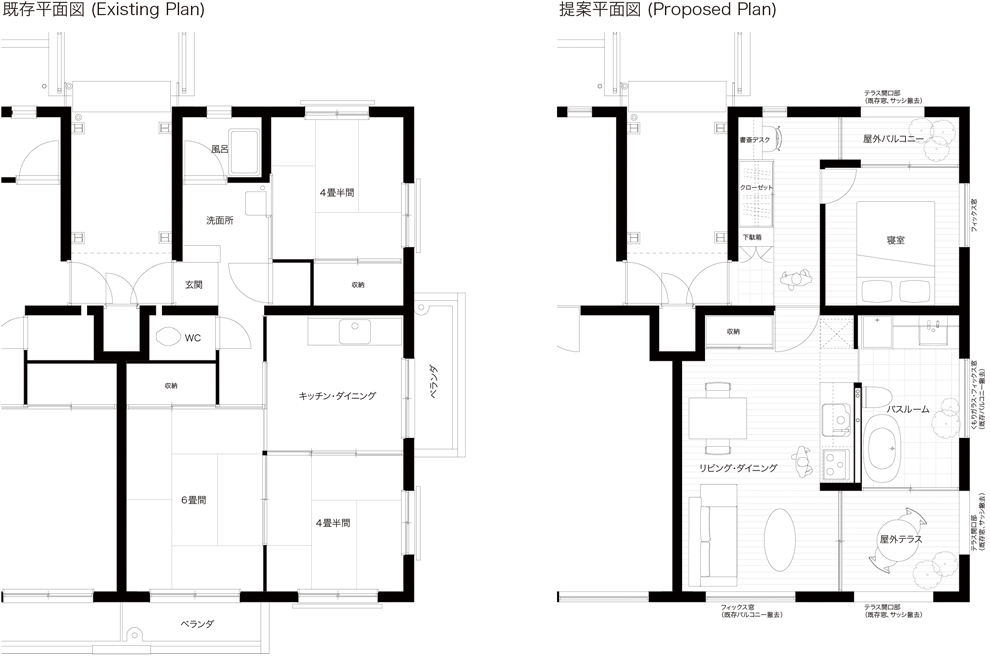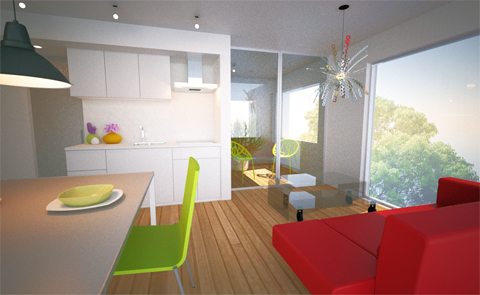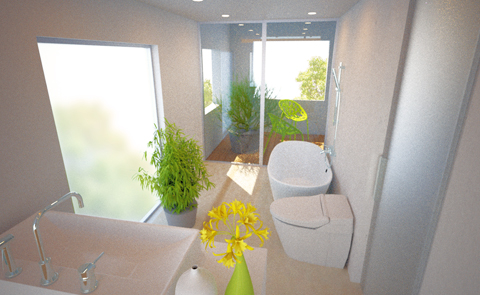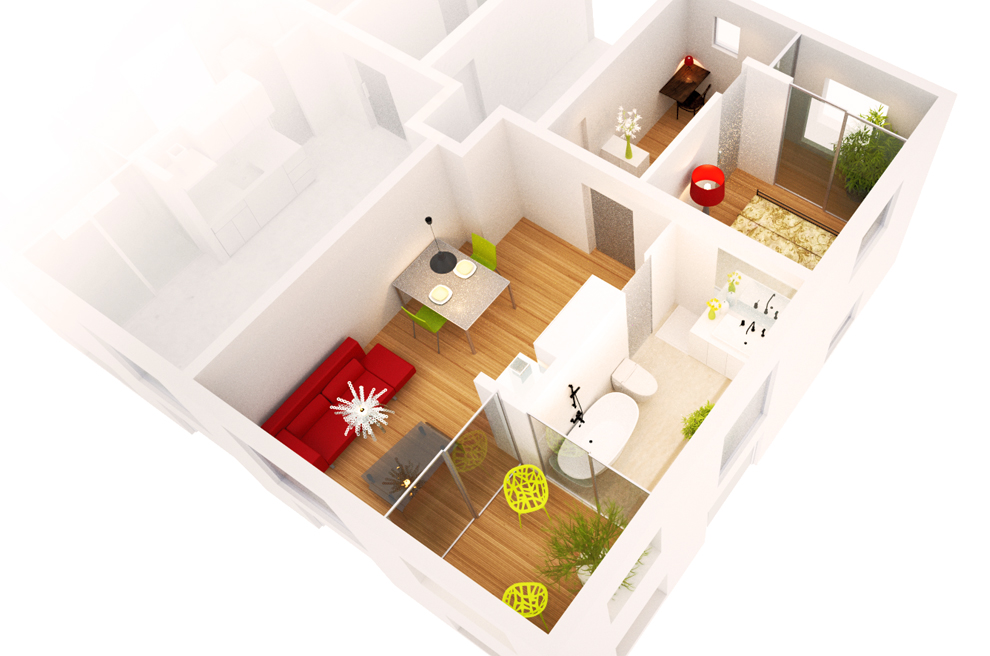 Project developed in collaboration with Kentaro Nagasawa.
(March 2012)