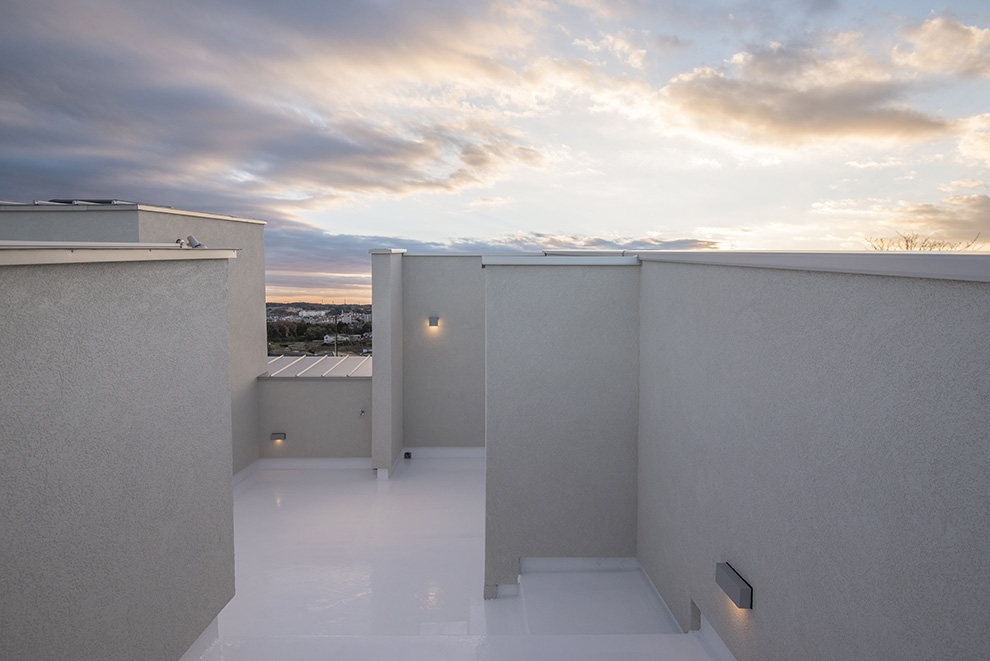 Location : Kanagawa, Japan
Client : Private
Type : Residential, New Built
Site Area : 196㎡
Footprint: 78㎡
Floor Area : 162㎡ (Excluding roof terrace)
Floors : Two-Storey + Roof terrace
Structure : Timber frame
Project year : 2015-2017
RH residence is a two-storey timber frame private house for a family of four in Kanagawa.
The site is located at the top of a hill with a great view looking down towards the town. Also it has a view of a wide open sky, which is a very rare and special condition in a densely developed residential area.
The concept of the design was to make the most of these two features by introducing a large rooftop terrace with two different levels and spacial conditions, one to focus on the ever changing sky and the other to enjoy the view.
1st floor is one large open room with the ceiling height of 3.15m at the living/dining area and 2.4m at the children's play area. The room is softly divided by carefully controlling the floor levels, roof lights and placing of the furnitures.
Play area is prepared to be divided into two separate rooms in the future, for the girl and the boy when they grow up.