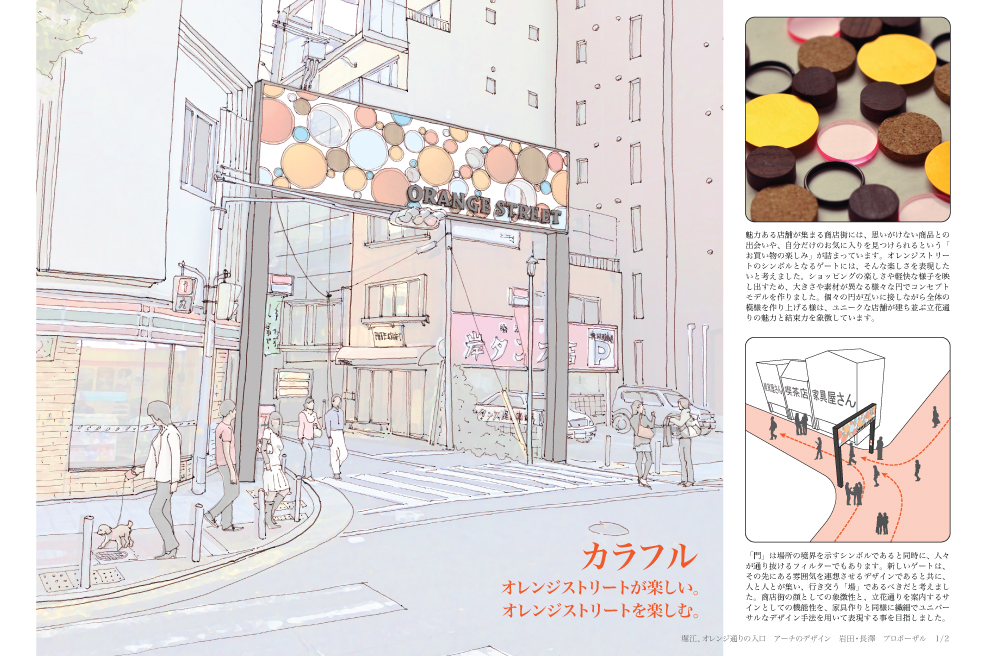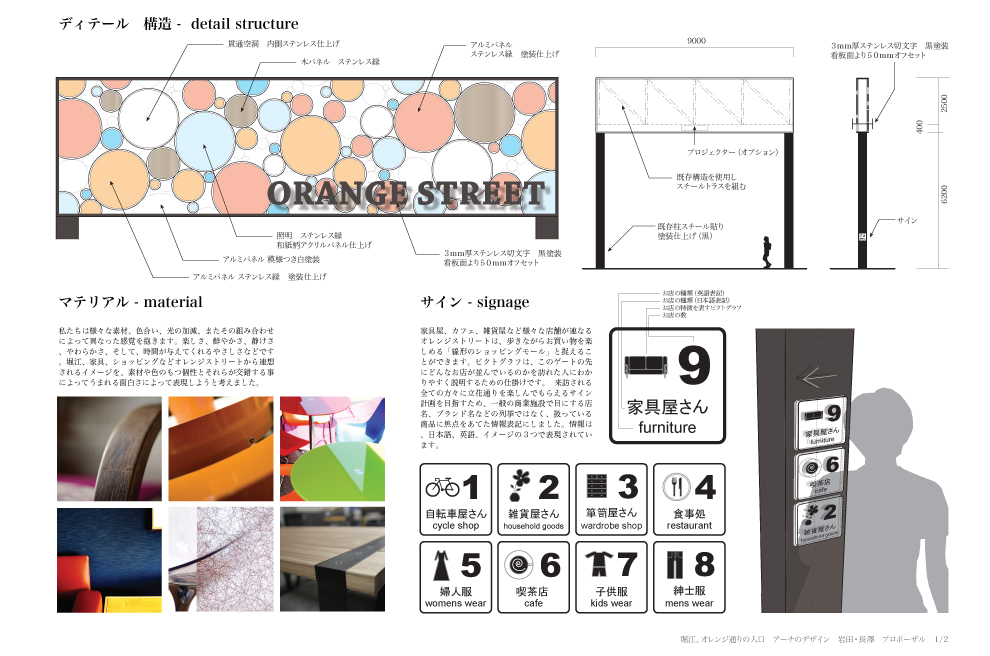 A competition entry to design a gate for a major shopping street in Osaka. Our proposal was shortlisted for the last 15 schemes out of 346 entries.
The design concept was to express the "Joy of Shopping." Colourful circles are made of wood, steel, plastic and glass panels that directly represents the character of the street with numbers of unique shops lining up. Fine and delicate details are used to respect the history of the area that first started as a furniture wholesale district. Pictograph is used to graphically provide information and navigate the people visiting the street from all over the world without necessarily being able to read the texts.
Developed in collaboration with Kentaro Nagasawa.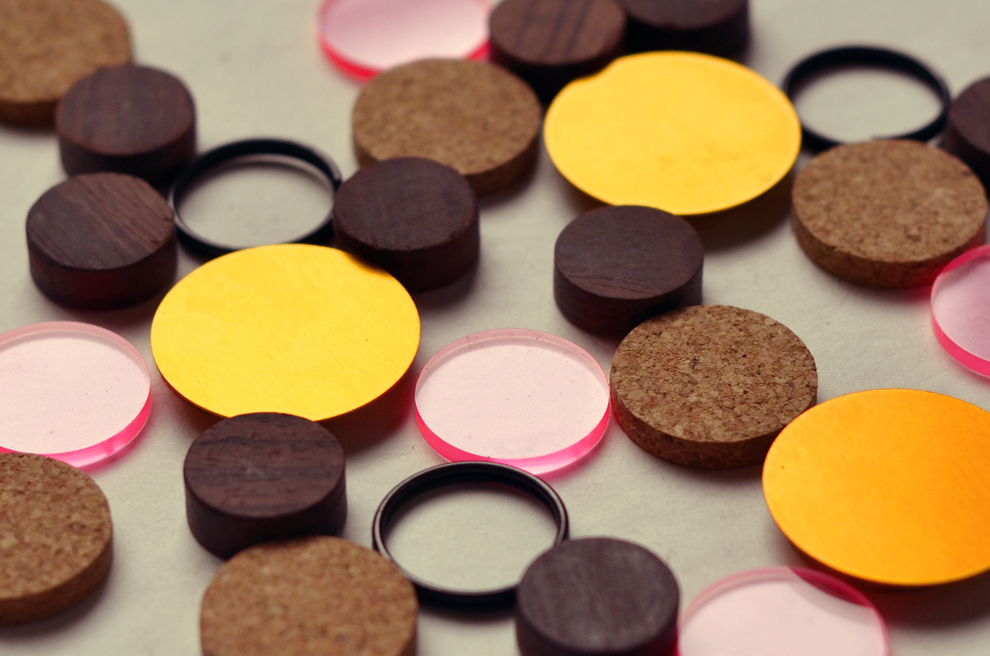 (December 2011)